B1GG02K1 - 406D9 ES9J4S ENGINE EMISSION CONTROL CEE 2000 ML5T GEARBOX
REMOVAL - REFITTING WATER/FLUID HEAT EXCHANGER (ENGINE)
1 - REMOVAL
drain the cooling system .
Remove :
the oil filter (1)
the inlet and outlet pipes (2) of the heat exchanger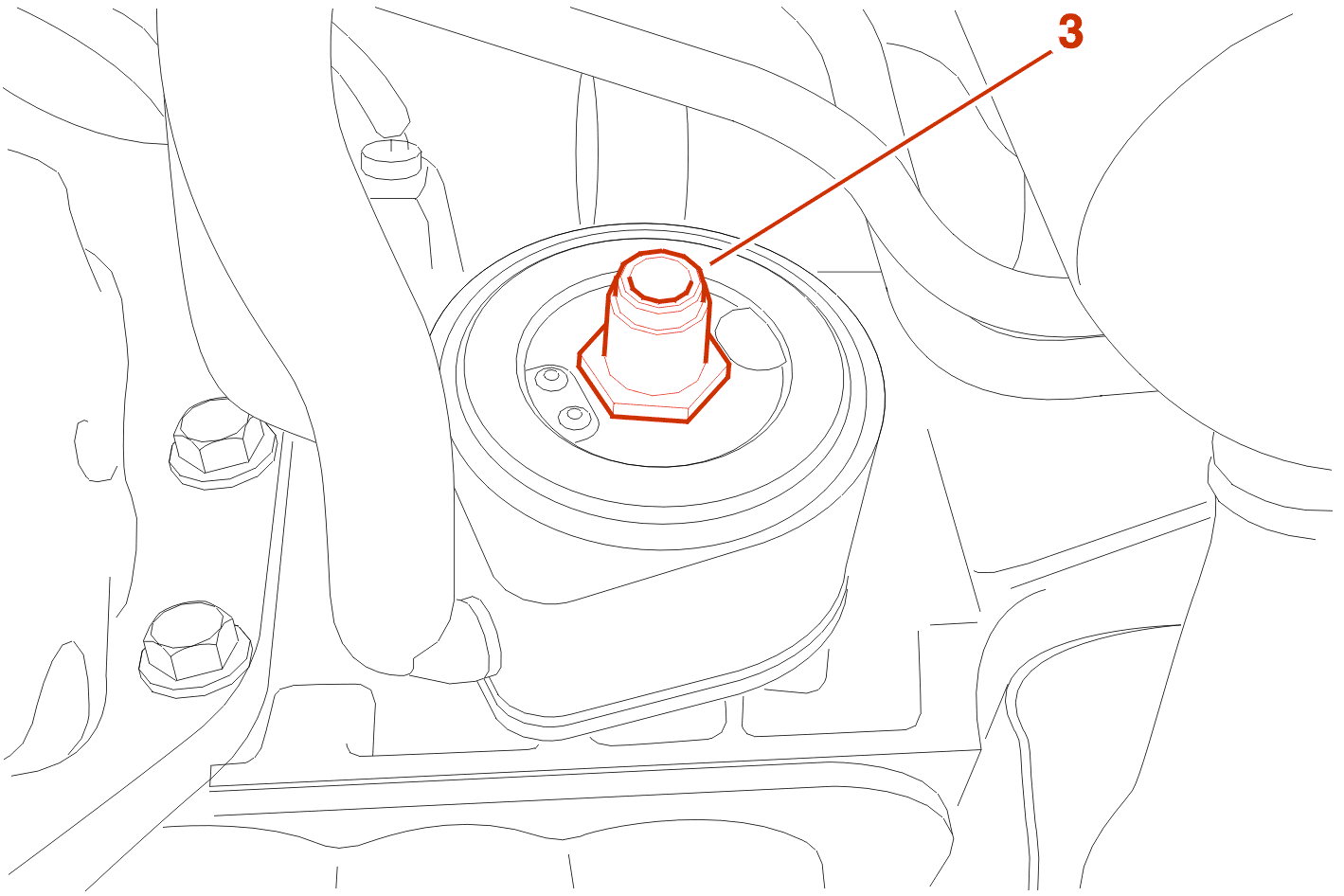 Remove the nipple (3) from the filter .
WARNING : the bolt has a locking thread; use a six sided socket to avoid damaging the bolt .
2 - REFITTING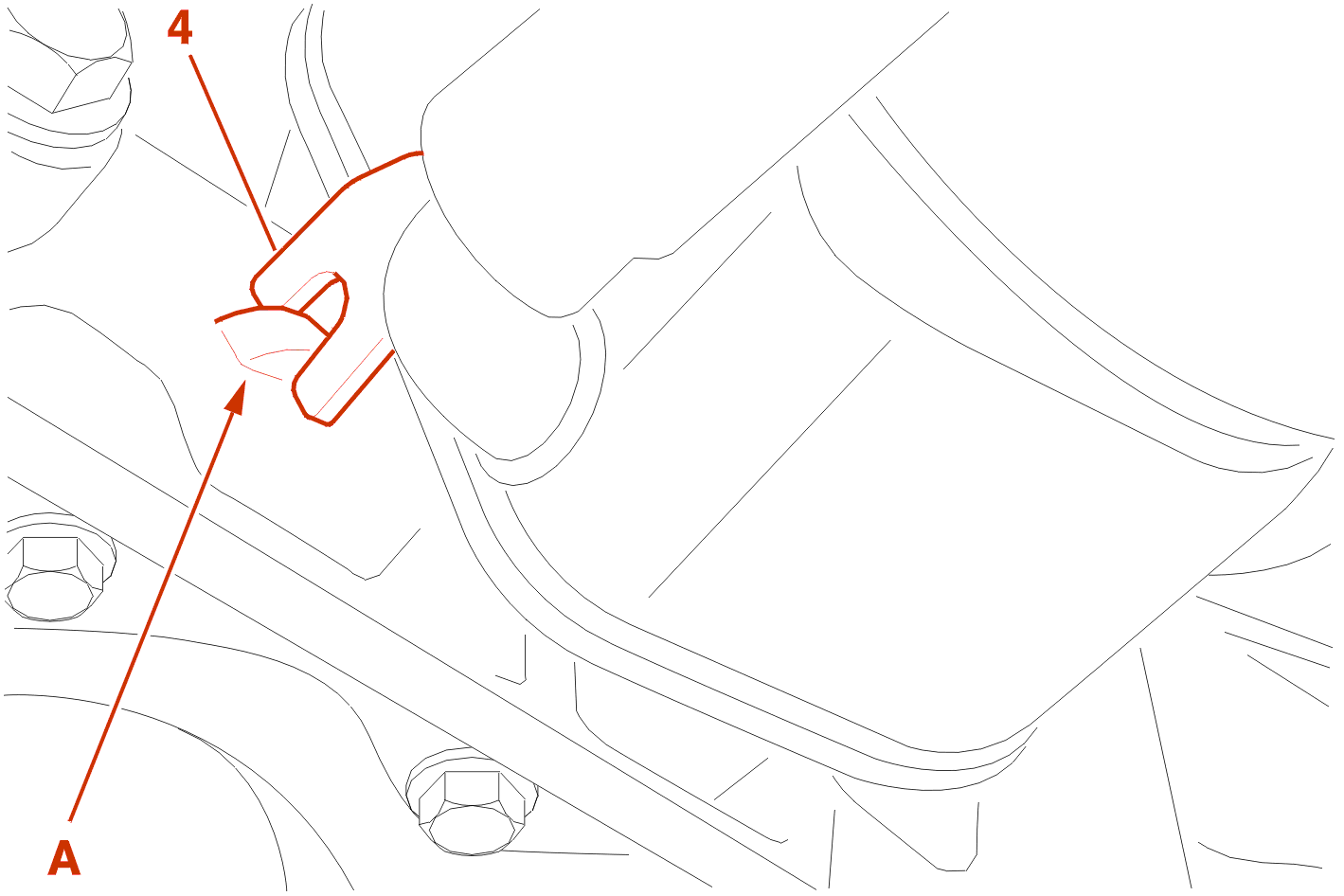 Position the exchanger observing the position of the anti-rotation bracket (4) on rib (A) of the engine block .
Replace the filter nipple with locking thread .
Tighten to the specified torque : 5 da.Nm .
fill and bleed the cooling system .